MIT scientists have pioneered efforts to understand the essential dynamics of global climate change and its effects across land, atmosphere, oceans, and ice sheets.
The climate crisis affects everyone. And in many parts of the world, those who are least equipped to handle their changing environment will be disproportionately impacted by it. Much can and must be achieved with existing technologies and policy approaches, including at MIT. In "Fast Forward: MIT's Climate Action Plan for the Decade," the Institute redoubles its bedrock commitment to expand humankind's knowledge of the forces disrupting the climate.
With foundational scientific research and game-changing innovations, we can continue to address the grand challenge of climate change. Through MIT's Climate Grand Challenges, five flagship projects have been selected to help us fast forward to the future we want — and need — to see.
Highlights
How much carbon can the ocean absorb and how much more it can take?
Ocean vital signs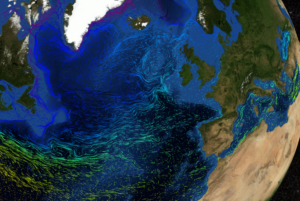 Researchers propose launching a fleet of oceangoing drones that would continuously monitor the flux of carbon dioxide between the atmosphere and ocean, helping to inform next-generation visualizations and models of the global carbon cycle.
Can we predict sea-level rise from the physics of ice sheets?
Predicting sea-level rise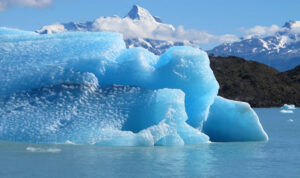 Brent Minchew, the Cecil and Ida Green Career Development Professor in the Department of Earth, Atmospheric and Planetary Sciences (EAPS), wants to more fully understand the most fundamental processes that govern rapid changes in glacial ice, and to use that understanding to build next-generation models that are more predictive of ice sheet behavior as they respond to, and influence, climate change.
The Team
News