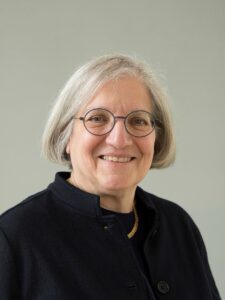 Every year, MIT challenges its alumni and friends to support its educational programs and research enterprise by giving during a 24-hour window. This year, friends and alumni of the School of Science stepped up to the challenge and set a new participation record during the 24-Hour Day of Giving Challenge on March 10.
This year's Challenge raised nearly $1.6 million to support the work of students, faculty, and staff across the Institute. Support provided to the School of Science went to a diverse list of priorities including student fellowships, innovation in research and teaching, and the school's flagship initiative around healthy aging of the brain.
Reigning champion
Dyann Wirth PhD '78 once again served as the school's 24-Hour Challenger with an ambitious goal: if 175 donors contributed to a fund within the School of Science, that would unlock Dyann's first gift of $50,000; if an additional 175 supporters joined the Challenge, she'd double her gift. Those numbers were easily surpassed with the groundswell of support for the Aging Brain Initiative.
An expert in the molecular biology of infectious diseases, Wirth knows firsthand the importance of funding to enable an active research program in the life sciences.
"An investment in educating the next generation of scientists is crucial to ensuring our health and wellbeing in the future," says Wirth, who is the current chair of the World Health Organization's Malaria Policy Advisory Committee. She is also a member of the Broad Institute of MIT and Harvard and the Richard Pearson Strong Professor of Infectious Diseases at the Harvard University T. H. Chan School of Public Health.
In total, more than 450 alumni, students, parents, faculty, staff, friends, and others from all over the world supported the School of Science with individual donations.
Daniel Griffin | Biology